Our 2nd Annual Mud Gauntlet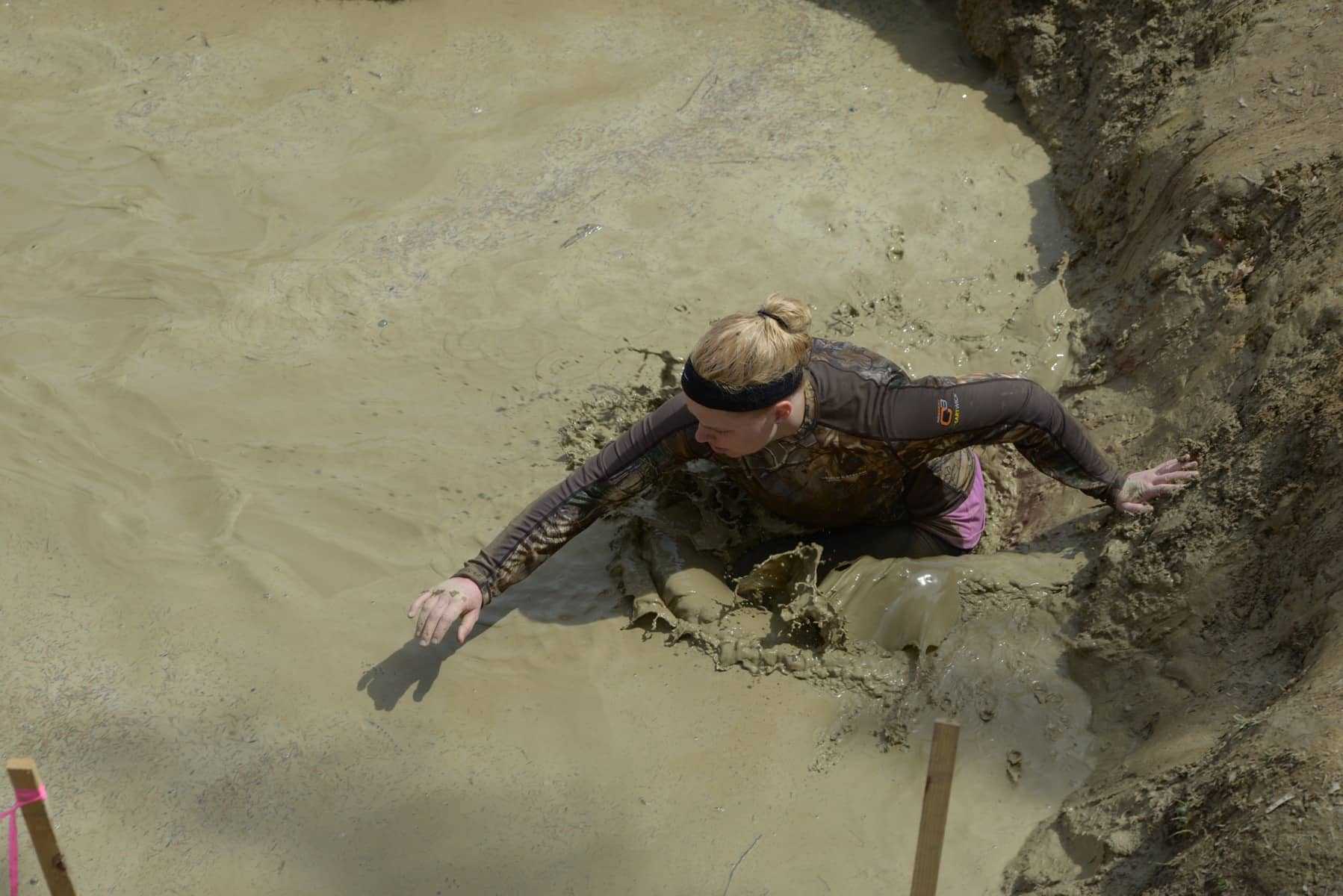 The 2nd annual Mud Gauntlet was held on April 19th. The sun was shining and it was a crisp 60 degrees outside. We had 359 registered runners. We were delighted to have Walter F. Hendrick (Sandy) from mudrunguide.com attend the event. Here are a few excerpts from his review:

Overall Feelings
The Newbsanity course started out as a course built by a father and son that both run and compete at the World's Toughest Mudder at a very high level. The father Jarry Newby is an amazing man who has won his age division multiple years in a row at the WTM. He has a construction background and owns a large amount of land that is perfect for an OCR course, so he decided to build himself his own bad- ass WTM OCR training course. He so far has built a course over time that currently has 27+ obstacles. This course is as nice as many of the OCR traveling companies and on par with some of the permanent courses I have visited as well. I am comfortable with saying this course is the best kept obstacle course secret in the state of NY. Jarry's son Jarrett is also a multiple finisher of the WTM and has finished very high in the overall standings. Jarrett has recently been working with the NCAA and this has taught him some perspectives, that typically most in the OCR community may not see or think of and this allows this father and son the ability to create, maintain, and improve on an already awesome OCR course. I am so happy that I decided to go to this event/race on Sunday and had the opportunity to meet the Newby's, run their amazing course, and just learn about it being in NY.
Overall Event Rating
Great course, great people, great cause, money raised for charity, included a chicken BBQ lunch, I got to meet two awesome people in Jarry & Jarrett Newby, and I discovered an awesome OCR course in my home state (albeit a little far away). I have to rate this event, 5 out of 5 stars.